News from Virtualairlines.eu
Find scheduled flights on this site
Pilots can now search and find scheduled flights of airlines who submitted their flight schedule to virtualairlines.eu

Just click on the ...
Welcome to virtualairlines.eu
We bring pilots and virtualairlines together

Whether you are a manager at a virtual airline or a pilot looking for a new challenge, you have come to the right site! At virtualairlines.eu we believe the merit of an airline is in how well it meets the demands and wishes of its pilots. And because these demands are very diverse, we have created a unique Virtual Airline Search Engine. Now you can find and be found based on how well the airlines' features meet the pilots demands!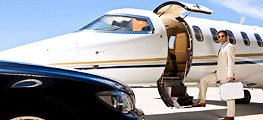 As a pilot, you want to fly for an airline that suits your needs.
We created a search engine that will help you find the perfect VA. We also provide a fuel planner, so you'll never run out of avgas again.
Find an airline
If you own or manage a VA, you don't want to miss out on our services.
We have not only the most comprehensive airline search on the web, but also provide various services for airline managers that help enhance your organisation.
Read More
Virtual Airline newsfeed
All the Virtual Airline news on one site: virtualairlines.eu
Fly to Faro
Posted by Mike Bravo on 21/02/2016
European Virtual Airlines is proud to announce a new airport in our network; Faro is a popular holiday destination in the south of Portugal. European Virtual Airlines flies to Faro from our hubs Munich and Gatwick, and also from Luxemburg and Geneva, with the Boeing 737 and Airbus A321. If you haven't got it already, here's your chance to earn the award for being the first to fly to a new destination or being the first to fly one of the scheduled flights. I hope you enjoy flying to Faro and look forward to seeing you in the skies!
---
New
Posted by Joao Pereira on 03/05/2015
Our new website is online starting now!! A cleaner and modern look, fully responsive website, ready for mobile and tablet browsing. In addition, we left VAFS. From today, a new and proprietary Crew Management System is ready. It will join all pilots information and managing, a live map, fleet and airport detailed pages, improved schedules search and bidding and a detailed Pilot Center. Our proprietary software is also ready for you to use: TEA Crew Ultimateacars Platform (TEACUP) was build for serious simmers, it will make all flight's evaluation automatically and present you a detailed Flight Score. Pilot's performance is the key for this new website philosophy, where pilot skills matter for pilot's progression, and not just flight hours. Also, a Pilot Store is available, with some software discounts ready. Just for registered pilots. Come and take a look! You're invited. THE STAFF www.fly-tea.com
---
Atlas Virtual Airlines is back!
Posted by Mike Bravo on 26/01/2015
Atlas Virtual Airlines is proud to announce its comeback after two years being offline! With a fleet of 13 aircraft, more than 230 destinations worldwide and over 1300 flight schedules, we are back in the virtual aviation business.  Whether you fly props or jets, whether you are new to flight simulators or a seasoned pilot, you are welcome at the new Atlas, no matter which flight simulator you use. It's our goal to continually improve atlas virtual airlines as a place where you can give a purpose to your flying, meet other pilots, learn something new but, most of all, have fun doing so!
In a nutshell, here's why you should join Atlas Virtual Airlines:
- More than 230 airports around the world, some of which are the most challenging in the world
- Our hubs are Frankfurt/Main (EDDF), Indianapolis (KIND), Singapore (WSSS), Bogota (SKBO) and Luanda (FNLU)
- Our fleet of 13 different aircraft  ranges from the 19-seater Beechcraft prop to the "queen of the skies": the Boeing 747.
- Our ranking system is based on flight time and experience points. You earn points for smooth landings, flying on time, etc, and the more points you have the higher your rank.
- We have over 1300 scheduled flights per day, so you can choose from several flights at any given time.
- With our unique charter system you, the pilot, get to choose what you transport, where to, and when.
- AVA is open to everyone: whether you fly props or heavies, vatsim or ivao, and regardless what simulator you use, you are welcome at EVA.
- Our forum is fully integrated in the website, and there is no separate account needed thanks to our special one-click login system.
- Chat live with other pilots on the fully integrated chatbox - no IRC needed
- All the info you need to fly is collected on a single flight briefing page: airport charts, weather information, route planner and a fuel calculator.
- Our ACARS systems make filing a pirep easy - download links and setup instructions for the most common software are on our website.
- Find scheduled flights quick and easy, straight from your pilot center. We also have a page where flights are listed by airport.
- In our picture gallery you can see screenshots of other pilots and upload your own!
More information here or head straight to our website
---
New VAFinancials site
Posted by Matthew Smith on 09/03/2014
Crossair is please to announce that we now have a new website running VAFinancials. Check it out at www.crossairvirtual.com
---
AirMak Virtual looking for staff
Posted by Filip Markoski on 24/02/2014
AirMak is looking for Event Manager. If you are interested, apply via f.markoskairmakva.com or https://airmakva.wufoo.com/forms/airmak-virtual-staff-application/
---
EVA flies to Sochi!
Posted by Mike Bravo on 19/02/2014
European Virtual Airlines is proud to announce we are a virtual partner of the Sochi 2014 olympic winter games! Effective immediately, EVA pilots can fly charters from most of our airports to Sochi (URSS). Pilots who fly to Sochi during the olympic month will get an award, which counts towards career progress. 
Looking forward to seeing you in the sky at EVA!
---